WHAT ARE VELLIES?
The word vellie originated from Veldskoen - which describes a durable South African shoe made from genuine leather for the upper and rubber soles.
Vellies shoes are probably the best all-rounder shoes you can own. There isn't anything as versatile as a pair of vellies. Vellies work great for both men and women. They work great for everyday wear to the office, to the farm, to a weekend braai or semi-formal to a wedding. Not only do they look great, they are also comfortable and extremely durable.
Vellies comes in a range of different styles. You get traditional vellies, vellies boots, vellies slippers, low-cut vellies for ladies and even baby vellies.
There's only one other thing a pair of vellies need to complete the ultimate look - a Parka.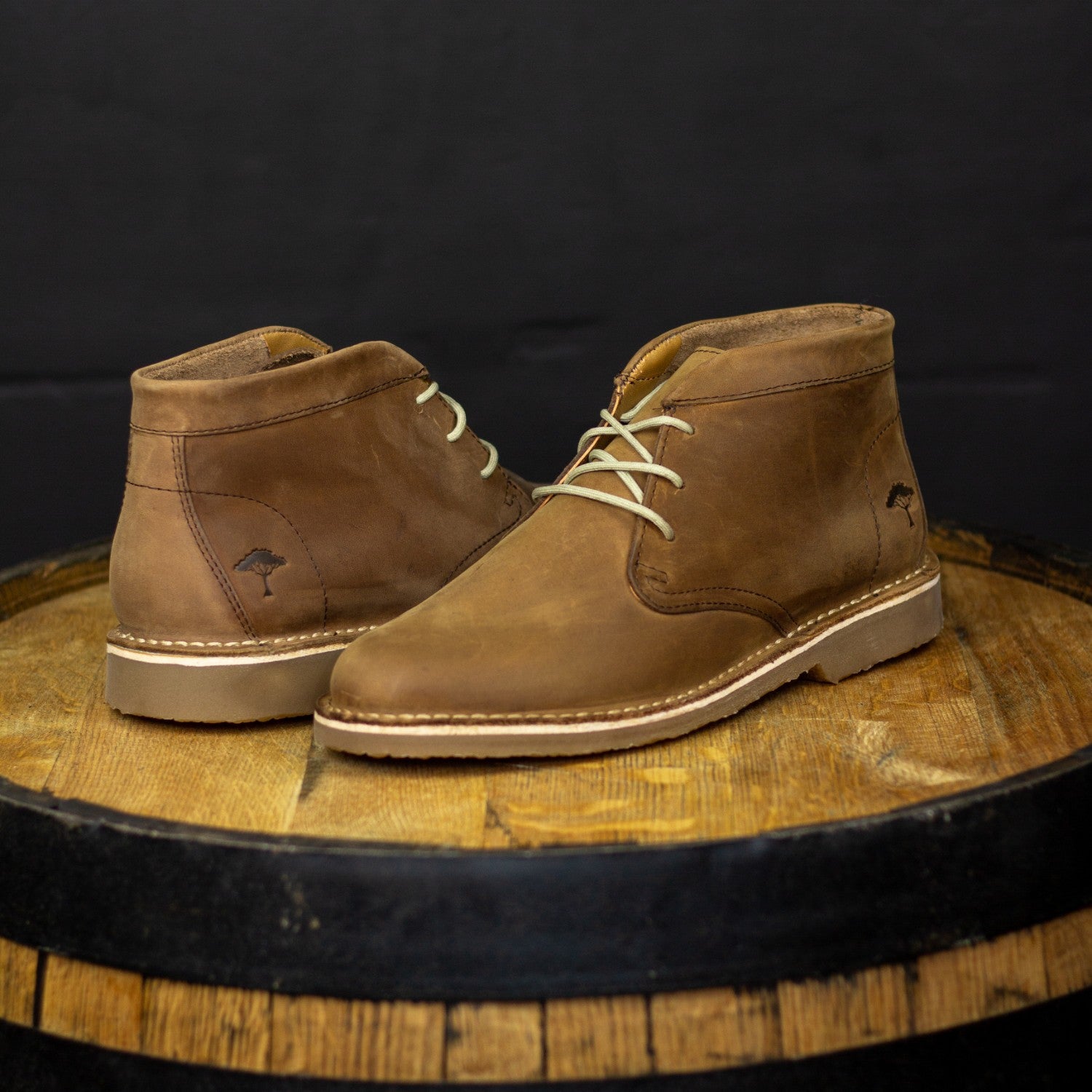 HOW TO TAKE CARE OF YOUR VELLIES
To keep your vellies going for as long as possible, we recommend using a suede/nubuck cleaning product to clean them every once in a while.
Please do not wash your vellies with water. If they do get wet, let them dry in the sun. Scrunch newspapers into balls and stuff inside to speed up the drying process.